http://www.escapistmagazine.com/articles/view/columns/writersroom/8413-Please-Stop-Making-Me-Hate-The-Simpsons
One man is willing to forgive FOX's recent poor seasons (Essentially 90% of Season 11 onward) if they bring back 5 of FOX's cancelled shows that were awesome:
Arrested Development
The Critic (which was originally on ABC, then FOX said, hey we'll take it and then it was on Comedy Central and then it was online, I now have the DVD's and love it whole heartedly. FOX: It Stinks!)
Firefly (Like you didn't see this coming. I still haven't seen a single frame of this show but plan on getting through it now that a good portion of my shows have ended for the year. Probably watch it after Boardwalk Empire)
Futurama (This one kinda doesn't count. It's back on Comedy Central and is gonna have another season, according to Al Gore)
and finally, The Tick, which I personally don't like, but I understand the fanbase. And that's where the problem lies, the fanbase.
The actual nature of a fanbase is to support the show and I imagine a lot of the people online who watch, comment and like the show got into it after the show was cancelled, whether it was through word-of-net or through file-sharing. I'm not saying none of these shows deserve to be back, but there are too many factors when it comes to airing a show.
There's timeslots, competition, audience share, quality and so on and so forth. All of the shows were critically hailed or had a cult following from the get go and whilst Futurama is doing well, the writers of the Critic now have jobs working on things such as Family Guy, Judd Apatow films and Futurama, Joss Whedon got another show, a comic series and a movie based on Firefly, The Tick has...a lot of people in it that went on to do great things and finally, Arrested Development has some of the best 'HOLY SHIT, THAT GUY IS IN THAT THING NOW' moments, and the possibility of movies, I believe that it is better to have loved than lost than have it turn into Two & A Half Men.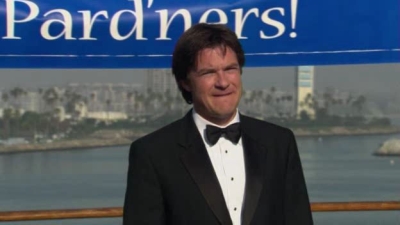 Taste the sad, Michael